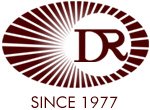 Call Now:
+91 261 2330136
,
+91 8238083293
The state of Gujarat (India) is famous for its enterprising spirit and the city of Surat in south Gujarat is one of the fastest growing cities and urban areas* in the world.
D R Group is a Business Conglomerate based in the Textile and Diamond city of Surat. We have a leading presence in several Industries such as Real Estate Development, Textiles, Entertainment , Retails & others. Since 1977 D. R. Group has given Surat some of its exclusive landmark projects. We have always given priority to better planning, quality of construction & aesthetic beauty of our projects along with considering the basic requirement of our consumers.
Our latest offering is a Textile Hub, which needless to say, will be yet another addition to our list of exclusive land mark project. It has come up at one of the city's most prime & up-coming textile area, Parvat Patiya which already enjoys the presence of some of the exclusive & famed projects like "D. R. World Mall & Multiplex" (The 1st & Only in this Area).
Contact
0261 2330 136
+91 8238083293

info@drconstructions.com